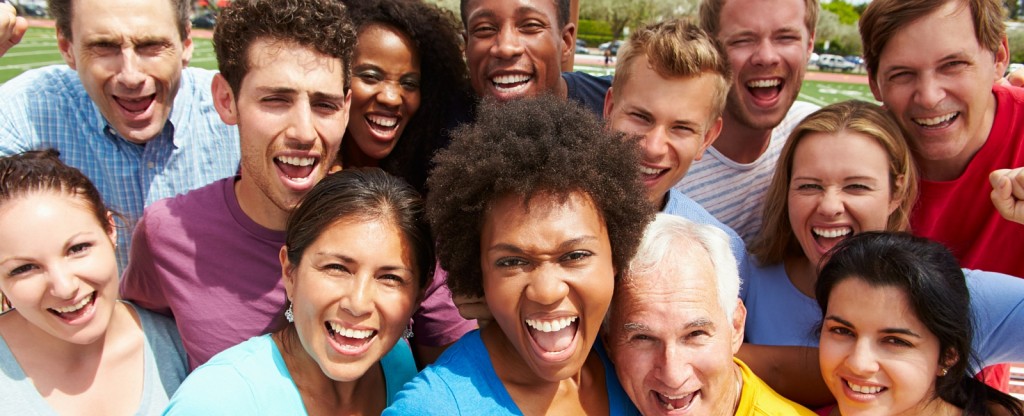 In running leadership workshops over the last few weeks, we have been enjoying some intense and very engaging conversations around leadership, especially as it relates to business to business sales. What I have discovered is that many sales leaders have built and are currently managing teams which in their view, are quite one dimensional. This has been especially true for leaders who have built their team from the ground up. What they are now realising is that whilst their results are quite good, consistent and predictable, they are not experiencing the breakthrough quantum growth they desire and certainly not the growth their organisation expects. They do however, run a very tight ship, the team culture is great and everyone gets along really well. The issue is is that the team is a mirror reflection of their leader.
What has happened is that the leader has perfectly executed Cialdini's Law of Likability and built a team of people who are very much like them (even identical). They think in the same way, they act in the same way and they only really know one way. The challenge with this is that the team will plateau and will ultimately not deliver on its ultimate potential. They will continue to be 'beige' when in fact their opportunity is to be multi-coloured, like a rainbow.
One of the participants asked 'so how can we then create a high performing and multi dimensional team that will deliver the quantum growth expected of it?' The following is what we discussed :
Firstly, we need to understand that our natural tendency and preference is to recruit sales people who are very much like ourselves. It is a fact that 'like attracts like' and it is natural for us to want to be around people who remind us of ourselves. We believe it will be easier as it feels more comfortable. The challenge with this though is that it can lead to being stuck in a comfort zone and plateauing in terms of performance.
Rather than searching for people who remind us of ourselves, a much more productive strategy would be to sit down and identify the specific core attributes that you believe will be required in a long term successful sales person. This can be a challenge as it forces you to think outside of yourself and identify traits and qualities that you may not possess. You may even want to get together with a peer you trust and 'mastermind' together as this will reveal attributes you may not have thought of.
Understand that for a team to operate effectively and deliver long term outstanding results, there needs to be a variety in terms of characters. Not every member of the team can be like you as we have already discussed, so you will need to seek out people who are different, including your polar opposite. This will challenge you to take your leadership capability to an entirely new level and will allow you to construct a fully functional team. You may have heard that your greatest strength is also your greatest curse, so identify people who you believe can more than cover your 'curse' (i.e. you weak spots or areas for improvement).
Know that for a team to be functional and operating well, there needs to be a balance of the following character types, otherwise the team will continue to be 'beige' :
you will need people in the team who are big picture focussed, who are always upbeat, the glass is always 'half full' and who have the ability to make decisions quickly. These people are often trail blazers, can sometimes be selfish as they have a healthy ego, however, they crave recognition and responsibility, so they are fantastic at setting a great example and showing people the way.
you will also need people who are more team focussed, who are cool, calm and collected, very steadfast and trustworthy, reliable and who focus on ensuring that there is great harmony within the team. These people are almost the 'rock' of the team.
you will also need people within the team who are great at the detail. Know that it is one thing to have 'big picture' people in the team who are always upbeat and optimistic, however we also need the detailed people to be able to turn the big picture ideas into reality. These guys are fantastic at developing processes and procedures, setting in place benchmarks and then measuring performance against these benchmarks. In any high performing team, there needs to be these detailed people.
last, but not least, you will need people in the team who are focussed on achieving results – these are bottom line people, great hunters, they are very direct, make quick decisions and just get stuff done. They also show the way for the rest of the team as they always have a sense of urgency and are focussed on achievement.
Perhaps the most important aspect is that as the leader, you must be able to flex your style into all 4 areas described above – you must almost become a chameleon. Your ability to communicate a message and understand where all of your people are at, and where they are wanting to move towards, will ultimately determine your success, not only of your team, but your personal success as well.
Understand that great leaders know that in order to build and run high performing teams, they must attract talent which sits in all 4 quadrants and often, talent that is completely opposite to them. They understand that they do not know it all, and that there is something to learn from every single member of their team. This allows them to increase their effectiveness as a leader, allowing them to be more influential and achieve greater results. So rather than lead a 1 dimensional team, decide to create a must dimensional team and watch your leadership and your results soar!!
To your continued leadership success.
If you want to know how you can better persuade and influence your team, send me an email at darren@darrenmitchell.com.au
Darren
If we haven't already connected via LinkedIn, I would love to connect. Please click this link to send me an invitation.
Also, be sure to download a FREE copy of my e-Book "Lead With Influence – The 7 Strategic Keys to Unleash Your Sales Leadership Potential". Click on the link to the right of this page to download a copy.
Thank you for taking the time to read this post – I greatly appreciate it, and welcome comments and feedback. Please feel free to comment below, to follow me on LinkedIn, or to connect via Twitter, or Facebook.
Darren is a Sales Leadership and Sales Performance Coach, Facilitator & Speaker.  He is an experienced and committed coach with a background of sales leadership success in large organisations. He applies a genuine focus to coaching and developing high performing sales leaders who are looking to unleash the potential of themselves and their teams.