Darren is a passi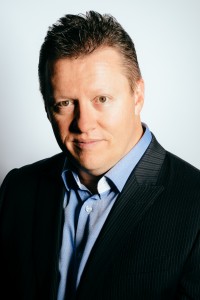 onate and driven individual with an insatiable desire to unleash the leadership potential of high performing sales leaders & their teams, through focussed leadership development, high performance coaching, workshop facilitation, mindset & behavioural change.
Over the last 20 years he has built a successful career in Corporate Sales, Sales Management, People Leadership, People Development & Leadership Coaching.
He possesses strong business and commercial acumen, extensive knowledge of account and sales opportunity planning, advanced negotiation & problem solving capabilities, along with extensive experience in coaching teams and individuals to drive compelling business outcomes.
Darren specialises in working with Sales Leaders to create, implement & embed a sales leadership game plan that will deliver outstanding and sustainable sales & revenue results. Many sales leaders, especially when they first take on the role, do not know the rules of the game and do not have a sales playbook. They are literally 'thrown to the wolves', and expected to deliver immediate results, often without the support they need.
Darren provides that support, and will work with the sales leader to develop their sales leadership playbook. Having this playbook is essential, for it will enable them to build a high quality, engaged and successful sales team. The playbook will include :
strategies & techniques to clearly understand the players they have on their team, their strengths and areas of focus,
templates to measure performance against industry best practice,
models to conduct detailed customer, competitor & industry analysis,
a methodology to establish and embed high quality sales standards and benchmarks.
ideas to enable them to develop specific offensive and defensive strategies, as well as special plays that will differentiate their team against the competition & delight their customers,
enable them to deliver profitable sales and revenue results to their business.
He has a creative and challenging approach and an articulate & thought provoking communication style, enabling sales leaders to fully unleash their leadership potential, creating empowering & positive transformational change for them, as well as their team.
Darren holds a Bachelor of Engineering (in Building Engineering, with distinction), is a Certified Life Coach, Master Practitioner of Neuro Linguistic Programming (NLP), Certified Master Practitioner of The Coaching Institute's Deep State Re-patterning™, Certified Master Practitioner of Hypnotherapy,  Certified Trainer of Neuro Linguistic Programming, Extended Disc® Accredited Consultant & Trainer, Certified Level II Practitioner & Profiler of Meta Dynamics™.
Darren has worked closely with a number of Senior Executives from organisations including Telstra, SingTel Optus, pwc, KPMG, rogenSi, Defence Health, Wesfarmers, Target, IBM and salesforce.com